Disney, Public Libraries and Books
Can you tell me what Disney and libraries have in common? What about libraries inside of Disney Parks?
Being a librarian, I am always intrigued by different libraries. I have visited many during family vacations–except during Disney vacations, of course.
Or have I?
For me, what could be better than finding a library at Disney!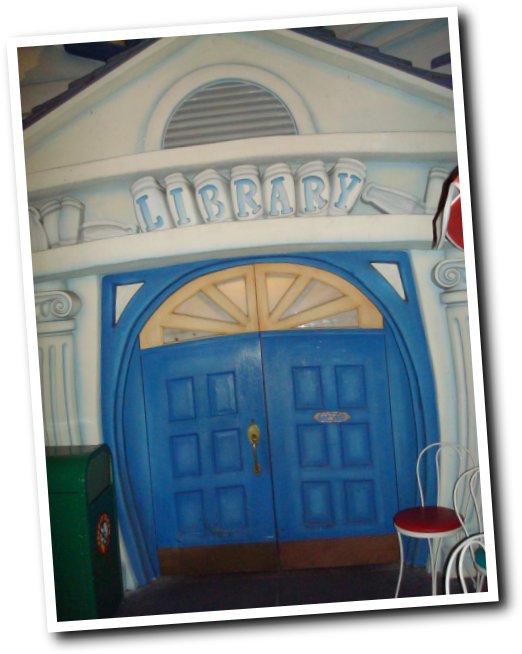 In Mickey's Toontown, you can find the entrance to the Toontown Public Library. It is located to the right of the Town Hall in Toontown.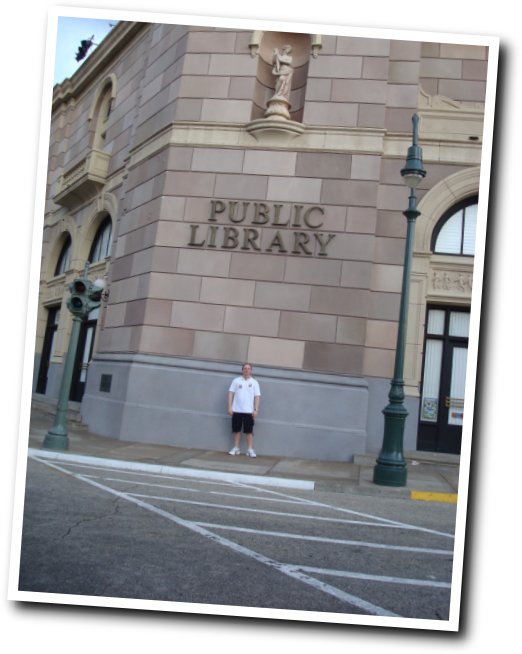 At Disney's Hollywood Studios, they have a great urban Public Library setting. Thanks to Jessica for pointing it out. You can see the other library set on her post, too.
A shot of me from 2008 and 1998. I swear that is not a fanny pack…it's my professional, uh, library equipment bag…yeah, that's the ticket!
Book Update
It has been awhile since we've done a book update. We added these two great titles to our collection:
The Mouse Machine: Disney and Technology
(cloth cover) by J.P. Telotte
Don't forget to stop by our site and leave some Disney Geek love!
http://www.imaginerding.com